Case Study
Jota Sport Cuts Car Setup Time by 50% With Monolith
Introduction
Just like race car drivers, race car engineers are all about speed - on and off the track. For a car or team to win, race car engineers need to understand and adapt to every factor that contributes to the car's performance and how it varies on different tracks. To add to the complexity, they need to do this at an extremely fast rate, ideally moments after the data is collected from the car. Creating and updating physics models at such a speed has been nearly impossible for the Jota engineering team, especially as the complexity of vehicle testing continues to increase.
Limited Test Time for Car Configuration
Motorsports, including auto racing, wows fans who watch race cars compete at seemingly unimaginable speeds to take the coveted podium. The rising popularity of the sport has brought new investment and new participants to the field, further raising the bar to become a winning team. This is especially difficult for small teams like Jota Sport that must work within a comparatively limited budget to win at the world's most competitive races like Le Mans.

The Jota team competes in over 10 races per season, each race with its own unique track type and duration. As a result, Jota engineers must reconfigure the car's specifications for each race, including modifying the front or rear ride height, the angle and height from the ground, tire pressure, suspension, spoiler position, and numerous other design parameters. Before each race, teams are allowed a finite amount of track test time to understand how the car performs and adjust its configuration. To maximize this limited time, it is critical to run the fewest tests required to learn as much as possible from their limited test data—including measurements, signals or sensor data types including time-series, 3D CAD, and tabular data.

Above are shown examples of modeling parameters for racing dynamics. These include different suspension models, tire wear, different track conditions, and stochastic processes such as driver behaviour & different weather conditions, all of which can easily be modeled using Monolith AI software.
Before employing Monolith AI, the Jota engineering team's car reconfiguration process was carried out using data gathered from driving around each race track coupled with the driver's feel of the actual car on the track. This process was heavily resource-inefficient as the team would spend the majority of their finite test time gradually optimizing the overall car setup but lack sufficiently accurate insights on the final configuration, ultimately leaving the driver vulnerable to greater risk of human error on race day and lower car performance.
Self-Learning Models: Less Testing & More Learning

Since teaming up with Monolith AI, Jota engineers have created self-learning models that allow them to quickly explore how their vehicle performs under more operating conditions at each track, including physically complex areas such as car setup, vehicle dynamics, aerodynamics, and tire performance. With greater learning in a shorter time period, they can rapidly predict the aerodynamics of their cars and reduce the number of simulations and tests by 50%. Specifically, Jota engineers were able to cut their time-to-setup in half and benefit from a 66% reduction in overall associated costs for Le Mans.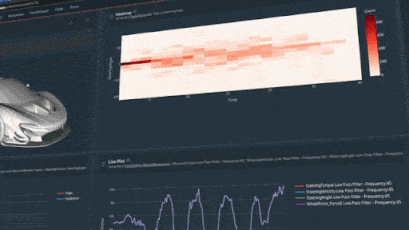 Jota track dynamics dashboard built within the Monolith AI platform.
Additionally, by employing Monolith AI to build self-learning models, Jota engineers ensure their institutional knowledge is leveraged, shared, and documented for not only upcoming races, but for years to come.
AI Built for Automotive Engineers

Automotive engineering teams, and all engineers building complex aerodynamics systems can test less, learn more, and ultimately go faster by using a trusted AI partner like Monolith AI. Utilizing their test data, engineers can build self-learning models to understand and predict the performance of complex systems. With self-learning models, engineers can explore how their complex system performs under more operating conditions and design parameters to improve product quality while shortening development time.‍

The engineers at Jota, along with automotive engineering teams from BMW to Honda, have used Monolith AI to reduce testing and speed product development time. Previous automotive engineering customers have reported up to 70% reduction in track-testing time, plus a 45% reduction in overall associated costs, while ultimately increasing the ROI of costly wind tunnel testing. With Monolith AI, engineering leaders increase the value of every test their teams run, decreasing overall testing costs and development time.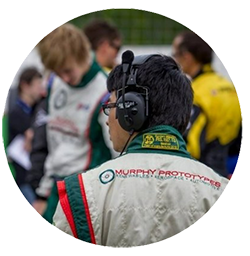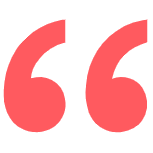 "Monolith has already radically changed how we operate within the engineering team here at Jota. Their technology empowers our engineers to make faster, better design decisions and streamlines how our car and simulation data is validated. We are leaders in global endurance racing and as the complexity of vehicle testing continues to increase, we're confident Monolith's AI-powered technology will support us as we continue to stay one step ahead of the competition."
Using AI To Take More Podium Wins



In total, Jota has taken eight podium wins over the last eight years. After employing Monolith AI, Jota boasted even more wins, including coming in 2nd at Le Mans, 2nd and 3rd overall in the WEC championships, and 1st and 2nd at Portimao. With Monolith AI software now on their team, Jota Sport engineers are empowered to spend less time running expensive, time-consuming tests that garner insufficient insights, and more time learning from their test data using self-learning models. AI technology will continue to be an integral part of Jota's design-decision and track-testing capabilities, bringing new knowledge to an already distinguished engineering team.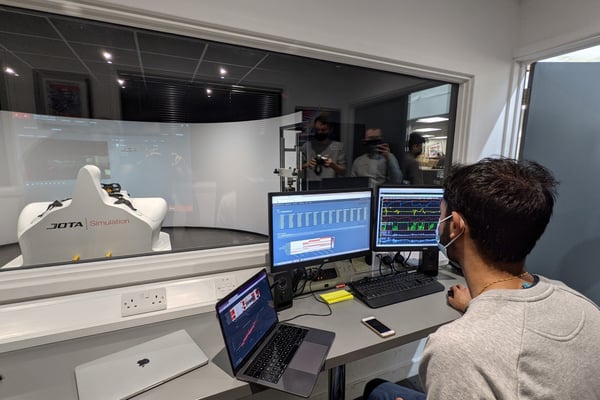 Monolith AI CTO, Saravanan Sathyanandha, at the test stand of Jota Sport
Jota engineers are now looking for where they can collect data to then gain additional benefits, and take a proactive approach to drive more change. At a time when the motorsport industry is undergoing rapid advancements in AI-powered technological innovation, Monolith AI and Jota Sport will continue to make strides in the space, harnessing the true power of their engineers to test less, learn more, and claim future podiums.