Monolith at Automotive Testing Expo USA 2022
Learn How AI Is Used by Automotive Engineers
Novi, Michigan
October 25, 26, 27, 2022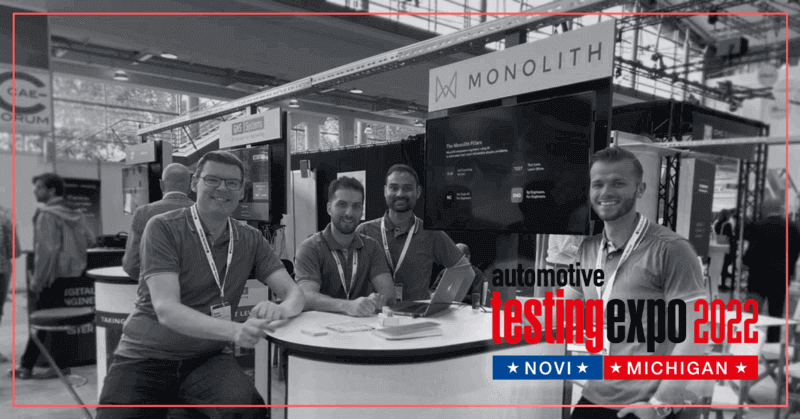 Presentation: How BMW Uses AI To Accelerate Crash Tests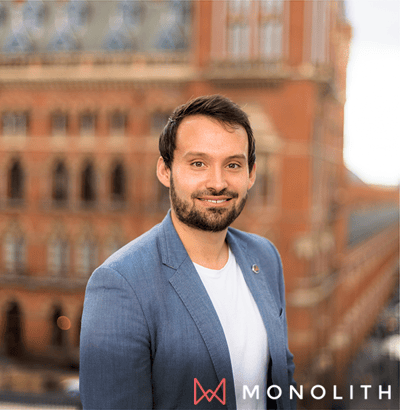 The use of artificial intelligence (AI) combined with historical vehicle test data is an increasingly popular solution in engineering product development and is poised to be a game-changer in the automotive industry. In his presentation, Dr Ahlfeld will discuss how BMW Group engineers adopted Monolith AI software to reduce crash test times by training self-learning models with their valuable test data to accurately predict the force on a passenger's tibia. As a result, BMW engineers can optimize crash performance earlier and reduce time-intensive testing. Dr Ahlfeld will touch on other areas where the Monolith no-code AI software is being adopted in automotive product development to help engineers do less physical testing and explore more design parameters and operating conditions whilst significantly cutting development time.
Monolith AI Software Demostrations
Every Half Hour - Booth #15036
Monolith Software Demo
AI In Engineering R&D
Case Study: How Kistler Used Monolith AI To Reduce Testing & More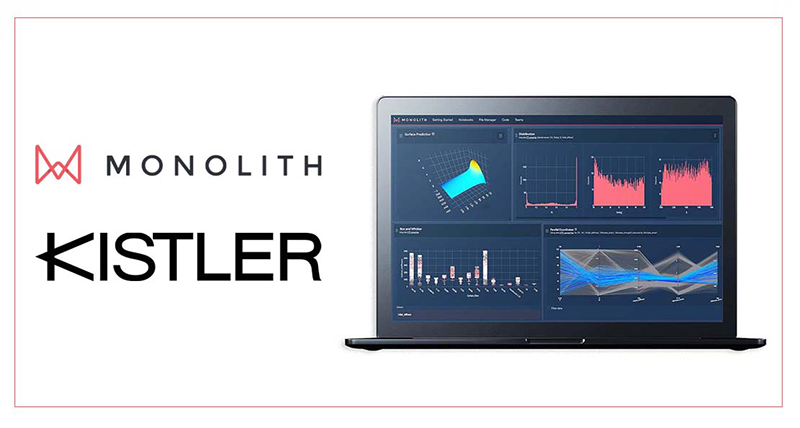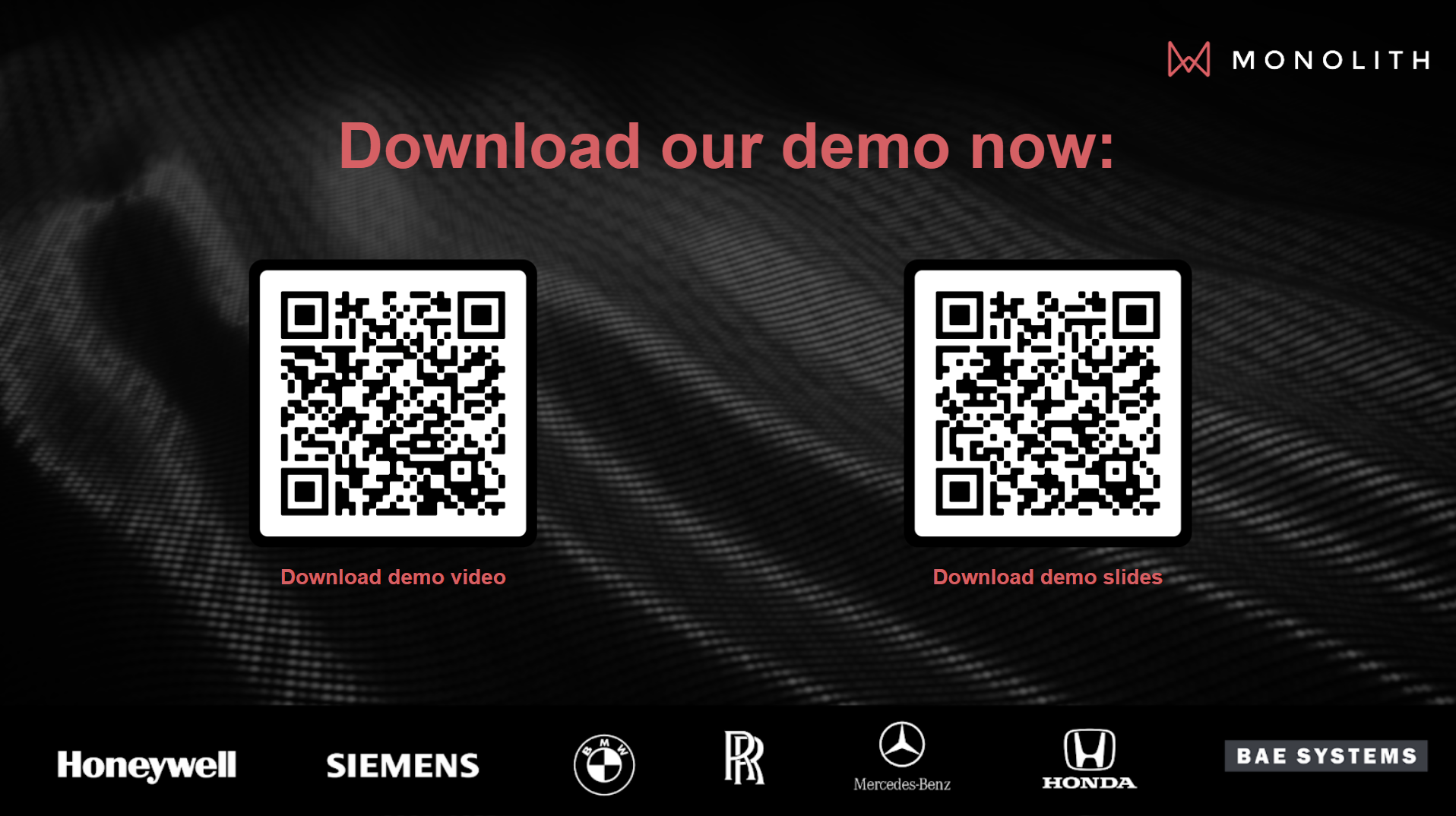 Have Technical Chats & Consultations at Our Booth
About Automotive Testing Expo:
This event is world's leading international expo for every aspect of automotive testing, development, and validation technologies. It is the leading event for the technologies and services in ADAS and autonomous vehicle testing, electric and hybrid powertrain testing, battery and range testing, EMI and NVH test and analysis, and the full spectrum of test and validation technologies for full-vehicle, component, and systems development.
About Monolith
We enable engineers all over the world to:
Understand physically intractable problems
Fully explore multiple virtual test scenarios
Reduce costs and time investment throughout the whole R&D cycle
Increase confidence in predictions & recommendations on which tests to run next‍

"Using Monolith, BMW Group engineers built self-learning models using the wealth of their existing crash data and were able to accurately predict the force on the tibia for a range of different crash types without doing physical crashes."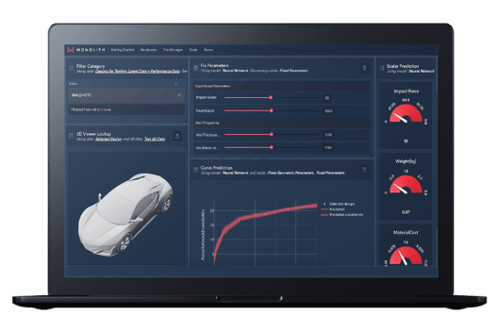 Popular Monolith Resources
Automotive White Paper, Webinar, and Case Study
Case Study
Jota Sport Cuts Car Setup Time by 50% With Monolith AI
Since teaming up with Monolith AI, Jota engineers can better understand and predict the aerodynamics of their cars by building self-learning models. As a result, they have reduced the number of simulations and tests by 50%, cut car time-to-setup in half, and achieved a 66% reduction in overall costs.