Here at Monolith AI, we like to think we have a pretty unique team that continues to expand! In this installment of our 'My life at Monolith' blog series, we introduce Will Jennings. Will is a Data Scientist, and our resident nomad; from Bermuda, to Canada, to different locations across the UK, he's called many places 'home'. In this interview, we find out more about Will's role in the Data Science team, and what he's learned over the past 2.5 years at Monolith!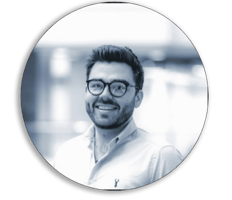 What are your responsibilities as a Data Scientist?
"My responsibilities have changed a lot over my time here. When I started, the team was much smaller, so I did a bit of everything: coding AI tools into the software, building AI models for clients, managing proof-of-concept projects, and even joining sales calls! Now that we've grown as a company, my responsibilities have become more focused. Recently, I've been taking steps to ensure that all of our cutting-edge AI tools are easy-to-use and up-to-date with academic research papers. I've been separating our AI tools into different 'microservices', so that each tool gets a bespoke set of hardware and software to be as efficient as possible. Additionally, I also spend time working with clients on their specific data science challenges and questions, such as helping improve their AI models or finding ways of making their AI workflow more efficient for huge datasets."
How would you describe to a 'non-techie' what you do?
"I make sure that the Monolith data science tools are so easy-to-use that anyone can log in and try using AI, regardless of their training or experience. I also make sure that clients get the best AI models possible."
What are some of the challenges you face daily and how do you solve them?
"AI research moves quickly! Tools that were new 18 months ago are already being replaced in academic literature, and it's vital that we can keep up with this speed. A lot of my current microservices work will help make it easier to update our tools independently from one another, and to benchmark how our AI models have improved over time. Other challenges that arise can happen in discussions with new potential clients. There can be a tendency for people who are new to AI to see it as a magic wand: just wave it at any dataset and you'll immediately get astonishing insights! While it's true that AI can have a revolutionary impact on lots of engineering workflows, it's still very important to figure out which part(s) of the client's workflow could have the biggest impact, and whether there is enough data of a high quality to validate using AI. "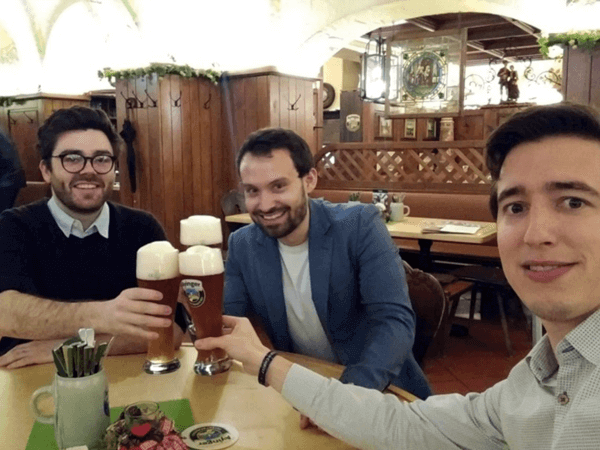 Monolith AI team members Will Jennings, Joel Henry, and Richard Ahlfeld in Munich, Germany.
What is your favourite part about working at Monolith AI?
"Definitely the team and company culture. With 'awesome clients' close behind – where else would you get to work with Formula 1 teams, airplane manufacturers, smart gas meter designers, and soap dispenser companies all under one roof.
The team culture is fantastic. We have so many socials and welfare benefits that I can hardly keep up with using all my allowances. And there is a tremendous amount of trust about how and when we work. I can't overstate the psychological benefits of being trusted to just get on with your work, and I love having so much agency over what I get to work on each week. "
What do you like to do outside of work?
"All sorts of nerdy things! Board games/video games (both playing and a bit of development). I've been getting into classic sci-fi books over the past year or two – such as Dune; Hyperion; and I highly recommend almost any book by Ursula Le Guin. I'm also into traveling (when allowed) and have been to lots of exciting and exotic places over the years. A couple of years ago I did an epic week-long rafting/camping trip down the Grand Canyon with my family.
Over the past six months, I've been traveling around the UK while working. My partner is an opera singer and has been traveling around for different shows in London, Birmingham, and Scotland. One of the benefits of being able to work remotely – I can go with her and work from anywhere! "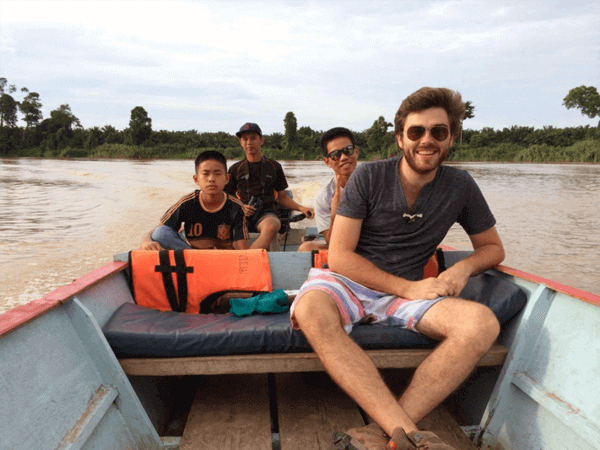 Will traveling in Malaysia, during his two month trip to Japan and Malaysia between his masters and Ph.D.

Thank you, Will!

Stay tuned for more interviews from the team behind Monolith AI.
Interested in learning more about us or joining our dynamic team? Check out this page.