JOTA has partnered with Monolith AI to accelerate the design and engineering processes responsible for one of the most successful endurance-racing teams from the last decade.
Monolith's AI powered technology is supercharging JOTA's dynamic data modeling to optimize and validate track test-and-simulation data, empowering engineering teams to make better design decisions.
The technology will be an integral part of JOTA's design-decision and track-testing capabilities, bringing new insight to an already distinguished engineering team, per the partners.
Monolith's AI platform enables engineers to better map and model areas of car design which, up until now, have proven difficult to improve. JOTA is using Monolith AI in every area of engineering from car setup, vehicle dynamics, aerodynamics, and tires.
Monolith's AI technology enables innovation in these key areas with dynamic models and predictive technology providing feedback on how driver performance and environmental factors impact car performance over time, including feedback on optimization.
Monolith's data-prediction capabilities are able to reduce the number of simulations needed to assess the full aerodynamic performance of a car, subsequently reducing the number of tests, which are limited by industry regulations.
By incorporating Monolith AI within real-time testing, automotive engineers previously reported a 70% reduction in track-testing time, plus a 45% reduction in overall associated costs.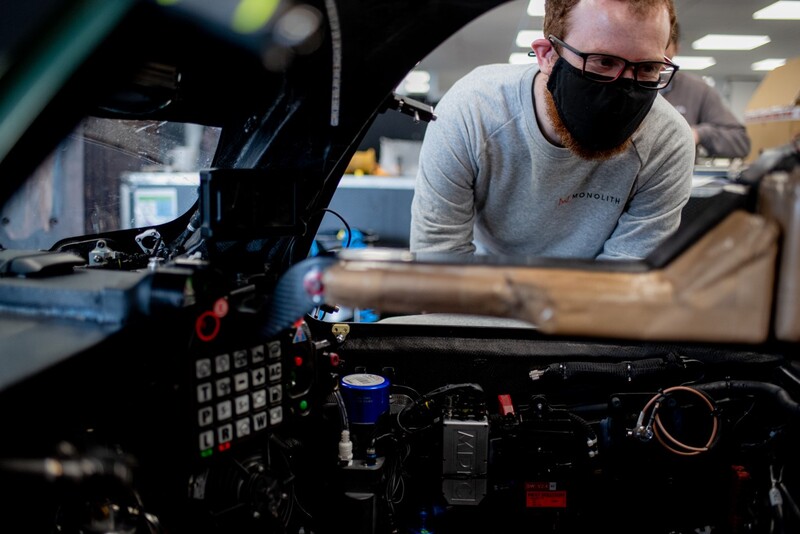 At a time when the motorsport industry is undergoing rapid advancements in AI-powered technological innovation, Monolith AI and JOTA will continue to make strides in the space, they claim, harnessing the true power of their engineers to make faster, better, ground-breaking vehicles.

Dr Richard Ahlfeld, CEO and founder of Monolith AI says, "We are really excited to announce our partnership with JOTA, who have always been willing to push the boundaries of technology within the racing world.
We look forward to working with their renowned engineering team, helping them to continue to make their incredible machines, faster, more efficient and more agile."
Adds Tomoki Takahashi, technical director at JOTA, "Monolith has already radically changed how we operate within the engineering team here at JOTA. Their technology empowers our engineers to make faster, better design decisions and streamlines how our car and simulation data is validated. We are leaders in Global Endurance Racing and as the complexity of vehicle testing continues to increase, we're confident Monolith's AI-powered technology will support us as we continue to stay one step ahead of the competition."
Learn more about how AI helps race car engineers in this post written by Dr Richard Ahlfeld.