A commissioned study conducted by Forrester Consulting on behalf of Monolith
The State of AI in Engineering



First-ever study on AI in product development surveys US and European automotive, aerospace and industrial engineering leaders.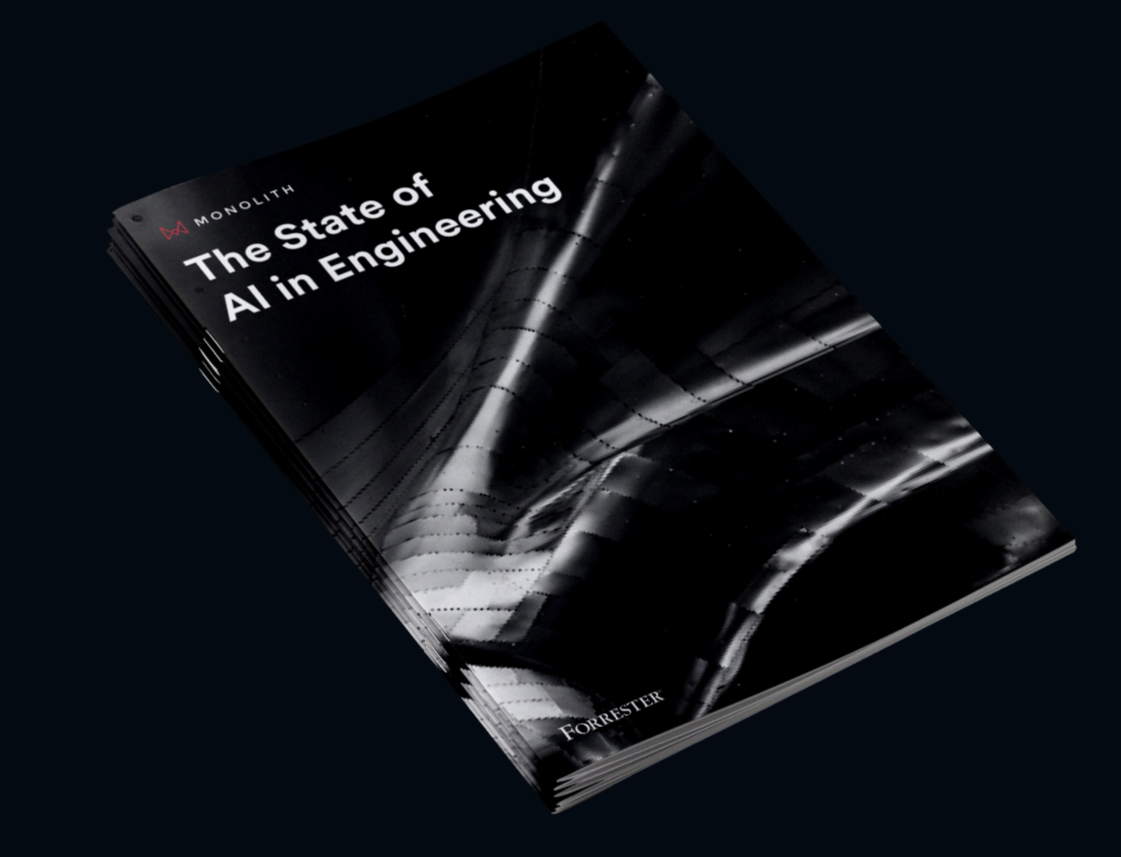 Risk of losing market share
How much do you agree with the following statement when it comes to the development of products involving complex, non-linear physics?
Cost of inefficient testing:
MILLIONS
What is the cost of each of the following in a typical product development cycle?

Data inventories are underutilised

Capitalise on AI opportunity
Engineering leaders who implemented AI are more likely to perform better

Firmographics
In February 2023, Monolith commissioned Forrester Consulting to conduct a study of 163 engineering leaders to understand their challenges and priorities during the validation and verification stage of the engineering workflow, and how AI can empower their efforts.