Product Overview
Monolith is AI software built for engineers.
No coding or Ph.D. in statistics is required - just your engineering expertise and test data. ​​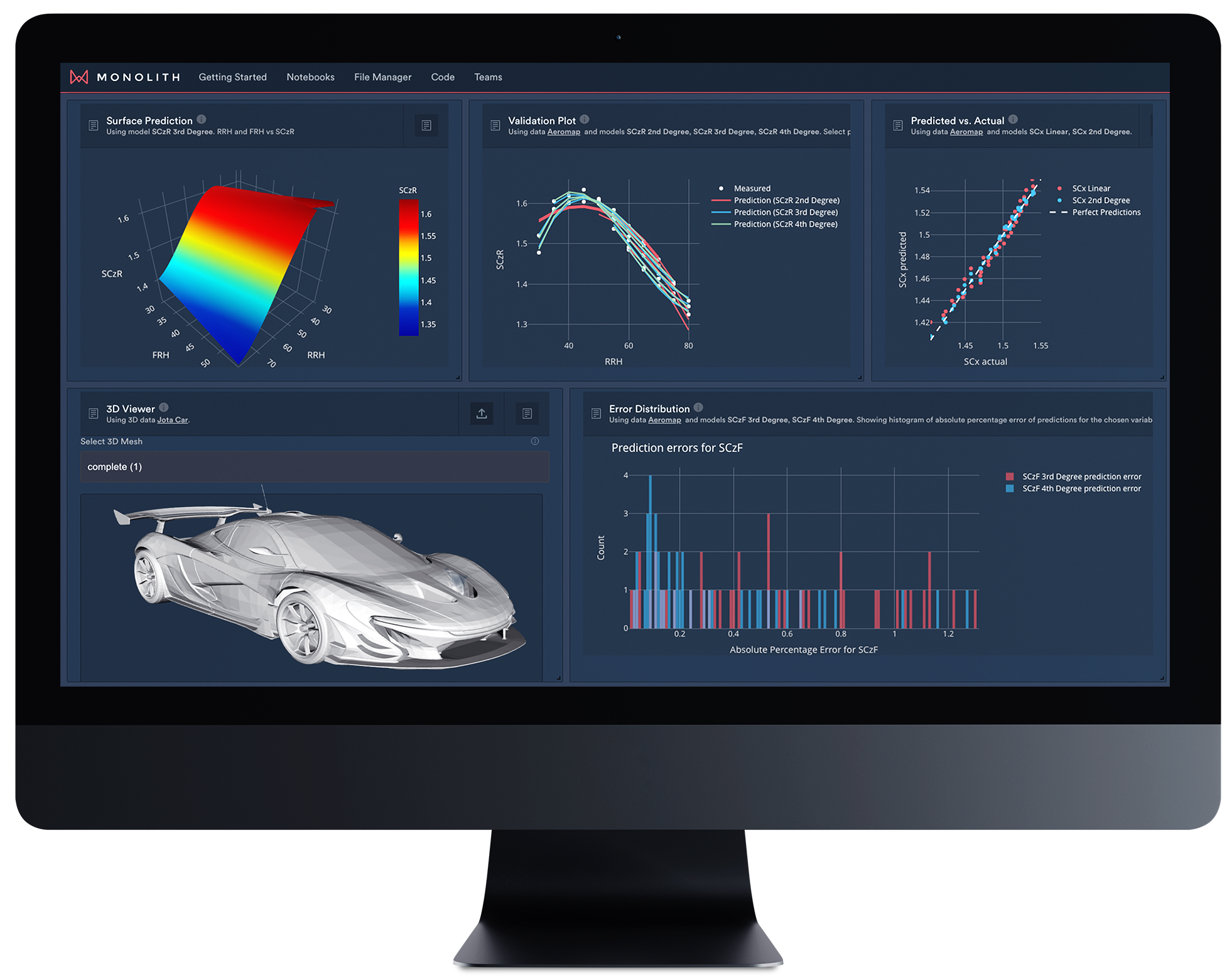 Test less. Learn more.
Empower your engineers to spend less time running expensive, repetitive tests, and more time learning from their data.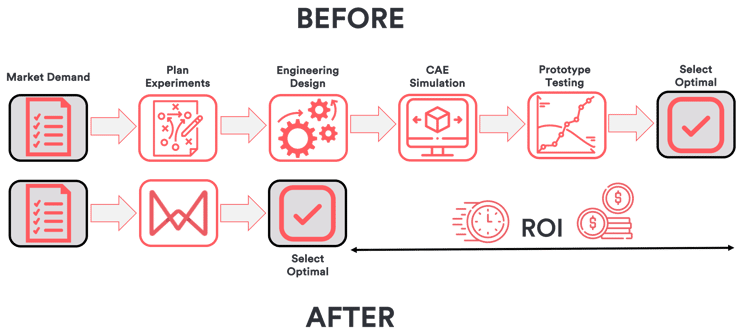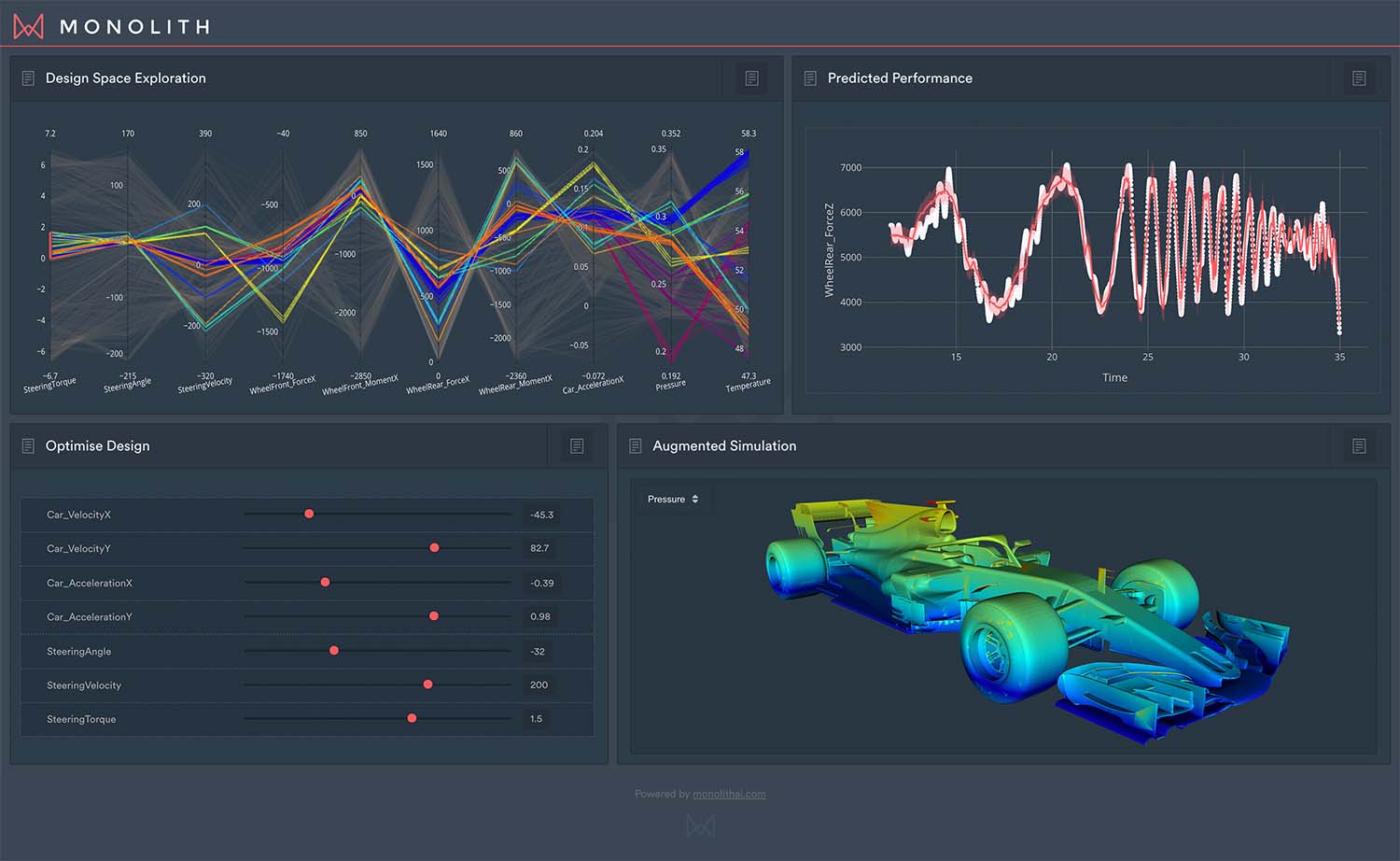 What is Monolith?
Using test data, engineers can quickly adopt Monolith to build highly accurate self-learning models that instantly predict the performance of systems in a wider variety of operating conditions. This means less testing, more learning, and ultimately developing better quality products in half the time.​
Why trust Monolith?
Monolith has a track record of empowering leading engineering organizations in their product development and testing processes. Our platform supports teams who are struggling to accurately model and predict the performance of complex systems, and who must rely on expensive, time-intensive or repetitive tests under mounting time-to-market pressure, putting product quality and performance at risk.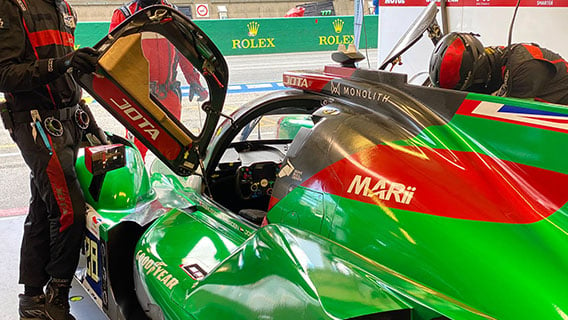 Why customers use our no-code AI software
Instantly predict the performance and/or quality of new 3D designs
Generate performance-optimized 3D designs with AI
Have the confidence to cut long transient simulations short by predicting the remaining time steps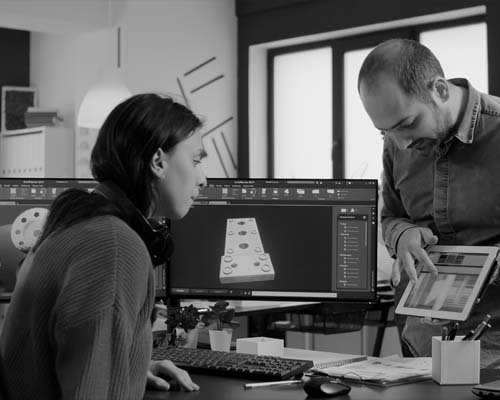 Create effective test plans informed by historical data
Detect if sensors aren't mounted or connected properly
Re-adapt test plans on the fly
Quickly identify and correct drift in measurements
Know when enough data has been captured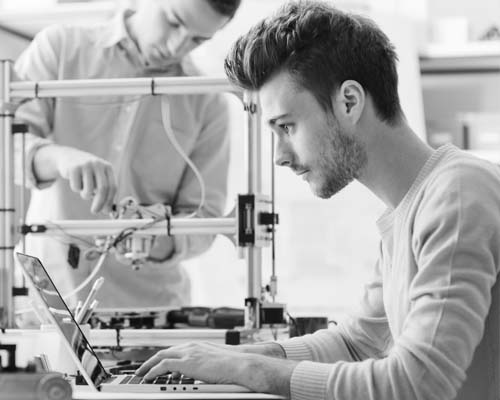 Identify patterns and dependencies to better understand complex engineering systems
Provide customers with instant quotes for the performance of products in new configurations
Accurately calibrate measuring devices across a range of operating conditions
Get your products certified quicker
Predict readings from missing or broken sensors
Understand how objective performance indicators will affect the subjective experience of your end customers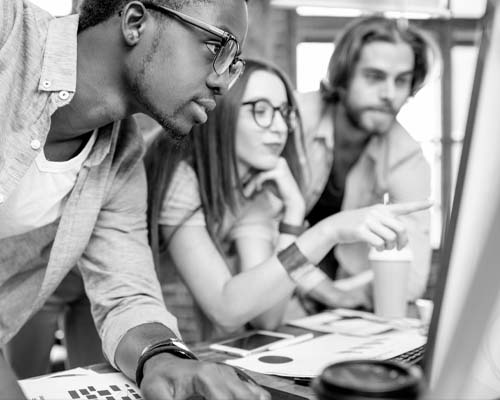 No coding or Ph.D. in statistics required; just your engineering expertise and test data
Our Industries
Top Monolith industries
Monolith AI empowers engineering domain experts in automotive, aerospace, and industrial markets to reduce expensive, time-intensive testing, reduce risks to product performance and quality, and cut product development time.
News Center
Check out our latest articles, and find out how we empower engineers to use AI