Getting Started
Get started with AI.
Solve your most intractable physics problems.
Getting started with Monolith:
The AI adoption journey
Our team of aerodynamics engineers, software developers, and industry veterans bring decades of combined experience working with the world's top engineering teams to ensure 100% customer success. We are your trusted partner to use AI to develop the highest quality and best-performing products, faster.​
Discover how to fit AI into your engineering workflow:
Before the adoption of AI
How to aim for data-driven R&D
What an initial investment into AI entails
The AI adoption journey: Crawl
Define a problem to start with
Reduce your scope
It's a team game
Test the capability
Learn a new skill
Work out where to go next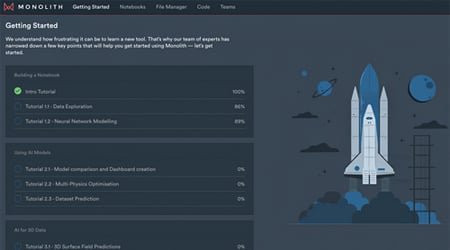 The AI adoption journey: Walk
Expand your problem scope to other areas
Start standardizing your data
Improve your models
Embed AI in your workflow
Share your journey with others and grow your team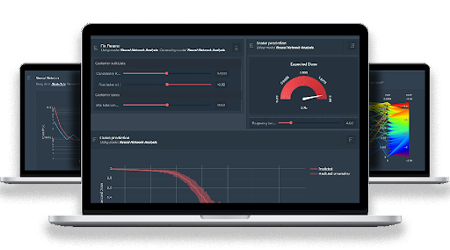 The AI adoption journey: Run
Integrate into the infrastructure
Productionize AI
Bring your customers in on the fun!
Technical requirements for AI
Kautex-Textron webinar
Use AI to predict fuel-sloshing noise, solve intractable physics
Problem: Vehicle acoustics
Methods tried: CFD, physics-based simulation
Solution: Predict noise, reduce testing with self-learning models
Welcome Pack
Download our customer welcome pack to learn more about:
Project teams
How to find a great use case
Introductions to typical use cases
Information around data needs & feasibility
Success metrics
And more!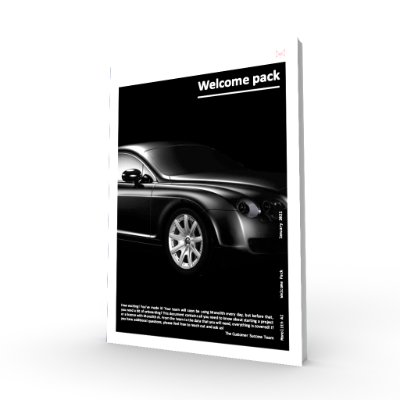 New Feature
Next Test Recommender (NTR):

AI-Powered Test Plan Optimisation
Learn how our AI software's latest feature enables users to train and assess machine learning models. It offers valuable recommendations for optimal test conditions to apply in the next round of testing. NTR assesses previously gathered data to suggest the most effective new tests to conduct.
Solving complex physics across Aerospace and Defense, Automotive, and Industrial sectors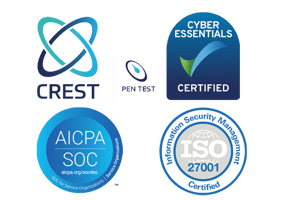 Software security credentials:
PenTest and Cyber-Essentials certifications
Adhering to ISO 27001 and SOC 2
Working towards full ISO 27001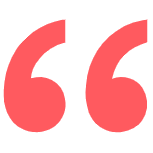 "The Monolith team understood what it means to work with genuine engineering problems in artificial intelligence: the needed flexibility and knowledge."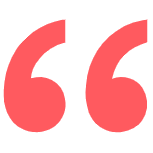 "It's a team with a very good personal relationship."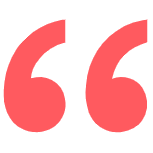 "The Monolith AI team is excellent."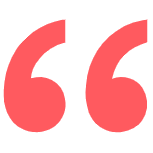 "The best thing about this software is the team. All the team members are experienced and always available to help and solve the issues"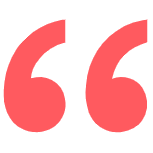 "They are prompt with communication, well organized, really know their stuff, and are good at communicating with non-experts in their field."
Resources
Learn how to get started with Monolith, and find out how we empower engineers to use AI